When a business thinks about imports, China is the first nation that springs to mind. China imports contributed $462 billion dollars of the total $2248 billion dollars in US imports.
Many online merchants follow a common approach of researching profitable items to import from China, purchasing them, and then selling them on B2C e-commerce platforms (or wholesale). Another variation of this method is drop-shipping. China has effectively established itself as the ultimate global industrial powerhouse throughout the years. As a result, in this piece, we'll solely discuss the best-selling things that you may import from China. 
Business owners are frequently interested in learning about the best things to import from China, which makes sense because understanding which products to buy from China can help you increase your commerce with the nation. 
After doing an extensive study, we have compiled a list of the most profitable Chinese imports.
Top 10 Hot Selling Products to Import From China
1.
Mobile Accessories
Source: Pinterest
The category in question might likewise be classified as an electronic device. Because of the increased demand for phones and the resulting introduction of new phones and accessories, phones and phone accessories are rather popular these days. 
Because a huge majority of phone firms in the world currently manufacture in China, China is an excellent destination to import phones and phone accessories. As a result, phone accessories are one of the cheapest Chinese imports. 
In China, prominent phone brands such as Huawei and Xiaomi are the most popular. They are not only inexpensive but also of good quality. Furthermore, data cables, Bluetooth earbuds, and speakers are all inexpensive and of good quality. 
If you're searching to buy phone accessories in bulk, China has the greatest vendors. Importing mobile phone accessories from China will result in a variety of collections for your business
You may also buy wholesale VR headsets, wireless phone chargers, earbuds, power banks, and other mobile phone accessories. Every year, the mobile phone market grows at a pace of roughly 4%. The mobile phone accessories industry is predicted to increase at a high rate, surpassing 107.3 billion dollars in 2022. Targeting such a large market may be a profitable business venture!
Product Item Examples:
Phone chargers

Phone covers

VR headsets

Wireless chargers

Power banks

Earbuds

Data cables
2.
Underwear and Lingerie
Source: Pinterest
Many Chinese lingerie wholesalers and manufacturers are seeking for B2C retailers to assist them to market their products. All you have to do is conduct little research to locate them. Establish solid ties with dependable distribution partners. As you learn how to sell lingerie online, they'll be an important component of your success. But why do you need to import from China? 
China leads the way in lingerie exports to other parts of the world. China accounts for 41% of total bra exports to the three key regions/countries. The country's key textile production centers, such as Guangdong Province, Zhejiang Province, and Fujian Province, are home to China's export-oriented lingerie providers. 
Product Item Examples:
Lingeries

Designer bras

Push up bras

Kids undergarments

Men's undergarments

Beachwear
3.
Toys
Source: Pinterest.com
Toy sales are incredibly profitable in virtually every country since there is almost never a country without a huge population of children, and we all know how important toys are to children. 
The toy marker in China is diverse. Aside from traditional dolls and wooden toys, they also manufacture toys that are interactive, multi-functional, and educational. Roleplay toys, soft toys, and board games are also manufactured in China at a much lesser price than in other countries.
This combination of variety and value of money makes toys a great commodity to import from China.
Product Item Examples:
Soft toys

Plastic toys

Roleplay toys

Kids car and dollhouses

Keychains and popits
4.
Clothing
Source: Freepik
Because the fashion sector is one of the fastest-growing industries in the world today, new fashion brands emerge on a daily basis. The fashion sector is one of the safest investments you can make because clothing is always in demand and profitable. 
When it comes to fashion accessories, T-shirts, and other apparel materials, China has a plethora of possibilities. So, if you're looking to import stylish items, China may be the finest option.
If you operate a clothing business and want to import Chinese apparel and fashion products., you should double-check the quality, pricing, and material. The most crucial thing is that you need a place for your brand.
Importing clothing from China is a common practice. It is, in fact, the most sought-after object. China provides you with high-quality textiles and garments that can be shipped to any part of the world. 
Furthermore, purchasing clothing from China has a large profit margin. If you buy in quantity, the cost will be greatly reduced. In exchange, you'll make a lot of money when you resell it.
Product Item Examples:
Kid's wear

Bottoms

Tees and tops

Winter jackets like sweatshirts, puffer jackets, gloves, etc.

Scarves

Gowns

Sundresses

Jackets and tuxedos

Raw cloth
5.
Home Decor
Source: Freepik
The real estate market is rapidly improving, and furniture demand is progressively increasing. Furthermore, people's tastes in house decoration are shifting, and the expansion of interior decoration has caused individuals to pay more attention to their home décor and furniture. 
The demand for home design goods is rising with time. People are now paying greater attention to interior design and attempting to decorate their houses.
People can spend as much money as they like to beautify their homes. It is an important aspect that makes this product category the most profitable to import from China.
China excels in producing modern and trendy furniture pieces, alongside maintaining the quality. The price is a great catch in comparison to the services provided.
Product Item Examples:
Furniture pieces like sofa, chair

Garden furniture like swings, outdoor chairs

Lamps

Plastic furniture

Rugs and mats

Chandeliers

Electronic swings
6.
Jewelry
Source: Freepik
Jewelry may be worn in a variety of ways. They may be worn for special occasions or to spice up your work attire. Because of the beauty that goes into the creation, these objects can be pricey at times. 
As an alternative, Chinese producers sell statement necklaces and other accessories in quantity. They provide a wide range of designs at a reasonable price, allowing you to sell them at a high-profit margin.
Since style and fashion are never going to fade away, importing jewelry from China is going to be beneficial for your business. With a variety of jewelry markets in China, and the diversity in the designs, jewelry is one of the best things you can import from China. 
Product Item Examples:
Statement jewelry like earrings, studs, necklace

Nose rings and pins

Toe rings

Hair accessories like pins

Hand accessories like bracelets, bangles
7.
Handbags
Source: Freepik
China is one of the world's largest suppliers of handbags, owing to its popularity and high-quality items. When it comes to wholesale bags, customers tend to seek both low-cost and branded options.  
China is the world's fastest-growing manufacturing giant, producing a significant chunk of handbags. Because Chinese items are utilized all over the world, its economy thrives as a powerhouse of bag makers. A majority of consumer items have Made in China marks, labels, and stickers on them. 
China is the world's manufacturing powerhouse not just because of its low labor costs, but also because of its business ecosystem, low tax rates, and levies, competitive currency practices, and advantageous laws.
With all these advantages that Chinese production companies have, you can kickstart your business by importing a variety of branded, non-branded, or first-copy handbags from China.
Product Item Examples:
Handbags

Leather handbags

Purses and slings

Backpacks
8.
LED Lights
Source: Freepik
LED lights and accessories have been increasingly popular in recent years, and for good cause. The lights are generally brighter, more energy-efficient, and emit less heat than standard bulbs. These lamps can be found in a variety of places, including city streetlights and automotive headlights. Hence, importing LED lights is surely going to bring you more business.
China has a large LED lighting sector, making it a perfect destination to import LED lights and accessories. Chinese lighting is equally well-liked by international customers. There are lights for the house, garden, kitchen, and more.
Product Item Examples:
Decorative LED lights

LED lights for home furnishing and interiors

LED lights for the automobile industry

LED bulbs
9.
Electronic Items
Source: Freepik
Electronics and gadget demand is as high as it has ever been, with new goods being produced on a regular basis. China has several possibilities for company owners looking to import electronic gadgets from a variety of organizations. China will never fail you when it comes to gadgets since there are numerous new and inexpensive electronic gadgets.
Despite the epidemic, higher import levies, and the number of performance-linked incentive schemes aimed at boosting domestic production, electronic imports from China have increased again after a two-year decline.
According to official statistics, electronic imports increased to $20.3 billion in 2020-21 from $19.1 billion the previous year, owing to higher shipments of mobile phones and components. The greatest import category from China is electronics, which is substantially larger than the second-largest category, heavy machinery, which is worth $13 billion.
Product Item Examples:
Mobile phones

Kitchen items

Washing machines

Beauty appliances like hair straighteners, brushes
10.
Pet Supplies
Source: Freepik
According to a 2018 Statista poll, 21.53 percent of Americans aged 18 to 29 own at least one pet. This indicates that pet products have a market in the United States as well as other countries. Because different nations have different regulations and limits governing the importation of pet items, it's critical to do your homework before deciding which supplies to purchase. 
However, if you decide to import the pet supplies, you'll be pleasantly surprised by the variety and range that China manufacturers have to offer, at a reasonable price.
Product Item Examples:
Pet food

Pet homes

Pet toys

Pet grooming products
Importing from China: How to Find the Most Profitable Items 
The financial potential of importing items from China is undeniable. This trade, however, is not for the faint of heart, especially for novices. There are a number of standards and processes to follow that if ignored, can cause significant delays in your business. Follow this helpful advice to shorten the learning curve and prevent frequent blunders.
Here are six suggestions for obtaining the most lucrative Chinese imports.
1. Conduct Research
Research is maybe the most crucial aspect of this approach. If you're a first-time importer, it's a good idea to familiarise yourself with the requirements to ensure a smooth transaction. Finding knowledge on the Chinese business market should be part of this.
The following are some of the most crucial details to be aware of:
Your rights as an importer: This will help you understand what to expect from your supplier and what you may ask for.

China's economic map: Knowing the location of manufacturers and delivery choices can help you choose the best areas to import your items.

Licenses for imports: Having the appropriate permits will guarantee that the import procedure runs smoothly.

China's corporate culture or style: Understanding business practices can assist you in forming the proper partnerships and obtaining the greatest results from your transactions.

A barrier to communication: Suppliers from China have a mechanism in place to overcome language barriers, and you should too; engage a freelance translation from internet marketplaces like Fiverr to assist with communication, particularly when closing agreements and signing contracts.
2. Locate a Product With a High Demand
Finding the proper goods to trade is the key to a successful import-export operation. Start with low-risk items like children's toys and clothing. You can't fail with these items since they will always be profitable in practically any market. You may always upgrade to electronics or other sorts of things once you've become used to conducting this type of company.
3. Choose a Vendor
It is your obligation as a merchant to select your supplier, which is more difficult when you are importing items halfway over the world, such as from China. To choose the sort of supplier that would work best for you, you must first understand their supply chain method. Once you've done that, start looking for alternatives and learning about how they run their business.
In China, there are three types of vendors to choose from:
A factory supplier is a company that owns its own facilities and manufactures extremely particular, high-quality items for export. It has the cheapest pricing but requires a large minimum purchase quantity (MOQ)

A company that trades: One that has established a connection with suppliers and is able to negotiate bargains such as reduced MOQs and more flexible terms.

A middleman is a local agent in China who is tasked with interacting with and buying for you.
4. Quality Control Tests
For any type of business, quality control is critical. As a result, while importing things, you must set up a method for testing your goods, as the cost of returns and unsellable items might be enormous.
5. Select a Shipping Method
When it comes to shipping bulk materials, there are a variety of options available to ensure that the things arrive securely at your door. It largely relies on the things you wish to market. Some things may ship rapidly, but others, particularly those that are fragile, would be best served by a safer, slower mode of transit. 
Some items need a specific shipping method, as well as insurance, and might take a long time to deliver, so you must consider all of these considerations when making business transactions with clients.
6. Adhere to the Rules
Many import rules only apply to commercial items, and it will be your job as a business owner to verify that your merchandise meets the standards of other agencies. This implies you'll have to study the Bureau of Customs and Border Protection's guidelines.
Why MatchSourcing?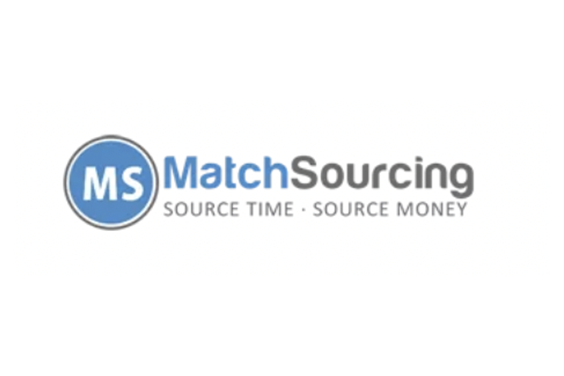 Source: MatchSourcing
If you are troubled about how to source from China, then MatchSourcing is your answer. MatchSourcing, situated in Guangzhou, China, is one of the world's leading product sourcing service providers, noted for its comprehensive services and excellent quality.
They have easy access to public transportation. They specialize in exporting numerous products from the Chinese market and help source the items you want.
They accept responsibility for the success of your product sourcing because they are confident in their ability to deliver. Matchsourcing assures maximum efficiency, cost savings, and profitability from your initial free consultation to the delivery of your goods and beyond. 
Benefits of Importing From China
Importing from China at a lower cost, is the primary reason, though not the only one, why many corporations are beginning to import items from Asia, and we simply cannot ignore it.
Items are certainly less expensive to produce in China than they are in any European nation. Although we may assume that import prices raise the total price of the goods, manufacturing costs, as well as transportation costs, are clearly cheaper than those incurred in European countries or other western countries. When a company's costs are lower and its commercial margin is higher, it becomes more competitive. 
Products of higher quality are produced in China than those found in other Asian nations. Despite the widespread misconception that Chinese items are of poor quality, goods made in China are frequently of greater quality than those imported from other Asian countries
Bulk orders are always welcomed in Chinese markets. There are no issues with large volumes. Chinese factories are actually massive facilities capable of producing vast quantities of goods. It is not a problem for them to customize your items.
Companies contemplating importing items from China are frequently afraid that their clients would assume all of the products are the same. This is untrue since manufacturing in China entails being able to personalize things to a business's exact specifications.
Conclusion
There are many profitable things to import from China, and more chances will emerge as time passes. Retailers will be able to efficiently import things to sell to their consumers with adequate planning and strategy. Use our list of ideas and suggestions to help you identify the profitable products to import from China and stay competitive in the market.
Importing items has a high overhead cost, therefore it's critical to locate the finest source that not only offers the most possibilities and the greatest price but also is trustworthy. Contact a reliable sourcing agent like MatchSourcing for all your import queries and needs.