It should not come as a surprise to know that China makes the best use of technology and industrial advancements, but also of human resources. In a year, China manages to export millions of tonnes of LED lights to countries across Asia, Europe, and the United States. However, it is not easy to find an efficient, genuine LED light supplier.
The big question is: how do we find someone who will provide us genuine product sourcing services who will fulfill our needs and can assure us of guaranteed delivery in a strategic way? We are here to answer this question and present a complete guide to you.
Why Import LED Lights From China? 
Below are the key reasons why you should import LED from China: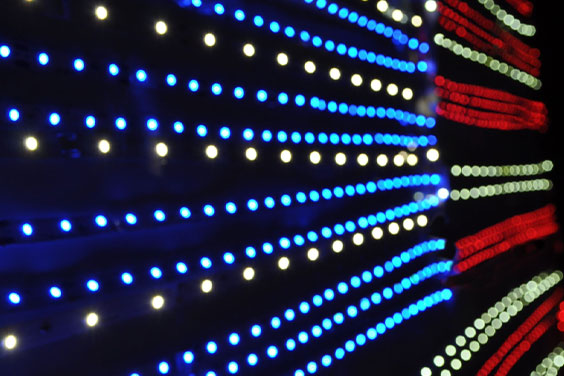 Source: Pinterest
1. A Wide Range of LED Lighting Products
China is a hub of many companies that, in today's world, dictate our lives. Most of the MNC's, electronics, furniture, plastic products, and pretty much everything that we see around us is sourced from China.
Like all the other products, China has LED light importers and suppliers who have a rich variety of LED lights in their products range. This allows the exporters around the globe to expand their commercial spectrum and the possibilities of attracting customers.
2. Profitable Wholesale Prices
As mentioned earlier, most of the businesses in the Chinese market work on the concept of bulk production. Hence, LED manufacturers in China provide us with a very financially intelligent way to buy more and pay less. This helps the new importers to explore the market without burdening their finances too much.
3. Convenient Transportation Conditions
Once you have decided the products for purchase and are set to have them imported back to your country, the next question which may arise is: how am I to transport all of this back there?
You may start panicking about the overhead costs that would follow the transportation process. Chinese manufacturers make use of globally active services like FEDEX, TNT, UPS, DHL, etc so that shipping does not become an issue.
4. Limitless Manufacturing Capability
By now, you must have understood that the manufacturing capabilities of China as an exporter, should not be underestimated. If you are someone who wants to expand the product range of their business, catering to the needs of many people at once, importing LED lights from China is a very feasible and attractive option. You name it, you get it.
5. Custom Solutions for OEM & ODM Projects
Now, when it comes to manufacturing products, consumers can either design the entire products themselves (OEM: Original Equipment Manufacturing) or they can make slight changes in already manufactured products by the company (ODM: Original Design Manufacturing).
Many-a-times, while manufacturers provide OEM solutions, they don't have an ODM facility and vice versa. But you'd be glad to know that most of the Chinese markets have custom solutions for both – ODM & OEM.
How to Import LED Lights from China?
Source: Pinterest
1. Identify the Types of LED Lights to Import from China
Once you have decided that you want to purchase LEDs from China, you have a lot of research and inspection that you need to do. To start with, start surveying the Chinese market. Identifying the kinds of LED light is a very essential step to ensure that LED import from china takes place without any trouble.
There are many types of light available in the market:
Floodlights
Tube lights
High bay lights
Panel lights
Street lights
Downlights light
Spotlights
Strip lights
Light bulbs
Par lamps
Ceiling lights
LED aluminum lights
Cabinet lights
Chandelier and pendant lights
Garden lights
Fairy lights, and many other types of lights
Now, that we know the different kinds of lights available in the market, decide two things:
Which LED lights do you require to import, based on the purpose of the lights?
What is the quantity and hence, average cost of the lights based on the demand?
Answering these questions will help you source your LED lights from a supplier who can provide you with the best price for the required quantity. Understanding the kind of LED lights is also important because not all lights are meant for everyone. Honestly, the kind of light you end up purchasing depends on the industry you work in.
2. Source LED Light Manufacturers in China
I. China Sourcing Agent
There are many ways to source LED light manufacturers, China sourcing agent being one of them. With China being the largest producer of LED lights in the world, it is difficult to gain authentic resources to import the lights from China.
These sourcing agents collaborate with industry associations like China Illuminating Engineering Society and China Semiconductor Industry Association and further cooperate with lots of quality factories to get you the best quality products.
Main Services:
Quick Sourcing: With an increasing number of suppliers and a good industrial network, these agents are able to source LED products faster than you may be able to.
Precise Matching: The years-long experience in the LED industry help the agents to accurately fulfill our needs in the cheapest way possible.
Competitive Prices: Working with agents helps you have different resources and allows you to compare prices and go with an option that benefits you economically.
Pros:
Chinese suppliers are good salespeople, which means they are very convincing when it comes to making purchases.
There are many products available and accessible in China that may not be easily sourced from other countries.
Most of the products can be bought in bulk at very reasonable prices.
Since China has factories for almost all the products, it saves time and energy, and hence, different countries look forward to availing China sourcing services
Cons:
While working with Chinese companies, language may act as a huge barrier. Since a very constrained population converses in English there, communication can be a little difficult.
Chinese markets also lack an understanding of western commerce, which may prove to be a disadvantage to it in certain circumstances.
II. China Lighting Wholesale Market
Another way to source the lights is through the lighting wholesale market. Guangzhou lighting wholesale market and Foshan furniture market are a few examples of such markets.
Main Services:
These markets infamously allow consumers at a global level to bulk purchase directly without the involvement of any agents or middlemen. It also gives a personal exposure to the working environment of the Chinese markets.
Pros:
These wholesale markets give you direct exposure to the industry culture of China without any filters, which leads to better understanding and communication.
It helps the consumer parties to adjust themselves to the commercial culture of the place and have an understanding of how Chinese markets work.
Cons:
One of the disadvantages, however, is that if you don't opt for any client, you will be responsible for everything: sourcing, quality checks, inspection, shipping, communicating with suppliers, etc.
III. China LED Lighting Trade Shows
There are different LED lighting trade shows and exhibitions that are organized annually to introduce the consumer countries to the products and give them a chance to purchase them. This is also one of the many ways to source LEDs from China. There are three types of shows and exhibitions that you can attend:
General trade shows
Industry(you belong to)-specific fairs
Regional and local marketplaces
IV. China LED Lights Buy Online
In recent years and under peculiar circumstances of COVID-19, this has become the most feasible option for countries for sourcing products. You can buy the lights online virtually through some online platforms and a pre-paid payment. The only disadvantage of this method according to me is that you cannot personally inspect or cross-verify the quality of the product and have to rely on what is presented to you.
V. Referrals
When you want to source products from reliable, reputable sources referrals are your best alternative. People like your business friends and partners can refer you to certain esteemed LED lights suppliers so that you can source good quality products easily and quickly.
3. China LED Light Factory/Supplier Audit
After deciding on how you are to source your products, it is time for product quality inspection. This can be done in three ways:
I. Online Research
The continuously updated algorithms of Google can be of great help when you want to search for LED light importers from the comfort of home. A single visit to China can prove to be economically very heavy and hence, many people choose to browse for the best China-led light suppliers online and contact them virtually.
For making the best use of Google (or any other search engine) for online browsing as an audit method, type a clear description of what you wish to see. It is important to search for the exact thing in Google search to get the best results. Vague searches won't provide proper results. Don't be generic about it.
Specify if you want wholesale dealers, or bulk suppliers, or outsourcing agents. Adding "China" at the end of your query would be an additional benefit since it would guide your search engine to narrow down the search for sources in China only.
Remember that since there a large number of LED Lights are currently sold in the Chinese market, it would be better if you specified your type of purchase or mentioned the industry you want it for. For Example, if you're looking for Puck lights, type "LED Street Light Manufacturers in China" or "Product Sourcing Agents for LED Lights for Home Furnishing".
II. Online Factory Visit
With technology advancing every day, online factory visits are not something unusually new. When you are operating globally, it often becomes difficult to have a face-to-face meeting with your clients. But does that mean you should miss out on wonderful commercial opportunities? Absolutely no. Factory virtual tours are an attractive alternative to boring corporate videos and lengthy PowerPoint presentations.
III. On-site Factory Visit
The best way to inspect the manufacturing process and run quality checks is an on-site visit to the factory. This allows the consumers to cross-check all the standards and how things work at the backend of the market.
Besides the conventional factory visit, make sure of the following:
Visiting Showroom:  Often people are under the impression that factory visits are enough to inspect the quality of the manufactured product. While it might be true sometimes if you really want to see the range of products a company actually delivers to its customers, the showroom is what you need to visit.
Aging Room: This is the place where LED lights that are manufactured are switched on for 24-48 hours in the time between manufacturing and delivery to ensure that there are no defective or damaged pieces. This also gives the client a sense of surety and they can expect the product to be changed if it turns out to be damaged in this step.
4. Negotiate with Chinese LED lighting manufacturers
It is very important to establish a strong communication link between the Chinese lighting manufacturer and LED importer so that they can be clear on the business ground as well as negotiate the prices. How to negotiate with Chinese suppliers, you ask? Here is how:
The Chinese manufacturer would provide you with certain discounts based on the quantity you purchase. SO, the first rule: the bigger the order, the better.
The second very important thing to take care of while negotiating is, your relationship with the manufacturer defines a lot. A good relationship can give you more mind-blowing discounts and one bad experience can snatch away the deal from you.
One more important thing to remember is to see how low the price gets. Even though it is wrong to generalize this statement, sometimes the price is directly proportional to the quality. So be cautious to purchase good quality products at a reasonable price.
Always find a reliable Chinese agent to cut down your work and get the best deal for you.
Even after knowing all this theoretically, negotiating with the manufacturers can be a troubling task. To help you with it, we have some quick tips and tricks that can help you out:
Whenever getting to negotiate with the manufacturer, be well prepared. Well-preparedness would be required on many grounds. Chinese manufacturers have been in the industry for a long time, and if you are not well prepared, it could lead to a heavy loss. Know your business in terms of:
The price you can afford
The quality demanded by clients
The quantity you would require for your business
The lead time and the payment terms you wish to work with
The traded terms of your company
The after-sales and value-added services you would expect them to deliver as a potential client
The second important thing is to be aware of who you are dealing with. Knowing your potential vendors help you adopt practices and methods that would make business easier for both of the parties:
Before going for the final negotiation, carry out a quick SWOT analysis for a better understanding of the organization and its practices.
Heavily focus on their weakness, this is because negotiation over their weak points may prove to be a strong point for you, as a consumer.
Before finally closing up the deal, sit back and analyze if there are other suppliers in the same industry that can pose as their competitors. If so, it gives you an upper hand over the final decision.
Use your negotiation skills in a manipulatively intelligent way for your own benefit. You can use some of the following tips to strengthen your negotiation:
Ask for graded quotes from the suppliers, for e.g.: you can ask for prices for varying quantities to get a better view into their quotes.
Present your deal with your future intentions, and how seriously you aim to make this collaboration permanent and successful. This will lead them to want to work with you, provided you have undeterred sincerity and clear goals.
Work on understanding your market competition and suppliers competition. This is important to negotiate with an understanding that the market has more options available for you and them both.
Negotiate with confidence. As soon as they sense nervousness or lack of confidence, they will manage to convince you according to them. Always ask for more, like less price, shorter lead time, and better services. Do not settle for less.
5. Place the Order
At this stage, you have taken all your major decisions, it's time to define your quantity to the manufacturer. Why? Because once the manufacturing starts, there won't be any turning back. So, if you have any modifications required on your end, communicate them to the manufacturer now.
Also, remember that any changes after the manufacturing has started won't issue any refunds. Most of the manufacturers mention this beforehand while signing the contract/deal. Please note that if you have a bulk order, you would be expected to pay 25%-30% of the total cost as a non-refundable fee.
The remaining payment can be done once you have inspected the products manufactured to avoid any damage or defection. Once you have approved the quality, the next step is exportation.
6. Prepare to Receive your Bulk LED Lights
The next step is to wait for your shipment to arrive. This would require you to do the following things:
Clarifying things with the custom office
Arrange for the required transportation
Make adequate space to store the ordered products
Track your shipment regularly to stay updated
Once the shipment is delivered to your warehouse, it is better to cross-check the following before confirming the manufacturer:
Are all LED fixtures operating optimally and as expected?
Does the shipment contain any damaged/defective pieces?
Have you cross-verify the items you ordered?
Do you have the warranty document with you?
If you are convinced with all of these, the products have been successfully imported and you can convey your confirmation to the manufacturer.
Tips for Importing LED Lights From China
There are several factors that you need to consider while importing LED lights from China.
Source: Unsplash
1. LED Lighting Certificates/Standards
Before making the final purchase, always make sure to see the products' certificates and
cross-verify quality standards. This is done to check and ensure the authenticity of the product and cut off any chances of fraud. Whenever making any commercial purchase, look out for the quality standards of the product.
Certifications are one of the widely accepted forms of quality standardization. Below are the key certifications that any commercial LED lights should have:
DLC: The DesignLight Consortium is a certification issued to LED lights based on their color rendering capabilities, lumen maintenance, longevity, light distribution spectrum, and output, and duration of the warranty period. This certification is often used for industrial-grade and commercial lighting panels.
CEE: The Consortium of Energy Efficiency has enlisted down performance and operational safety guidelines for a varying range of products including lamps and ballasts. These guidelines are regularly updated and amended to accommodate the latest energy-efficient reduced wattage lighting fixtures that have been made to the market recently.
Title 24 (California): TheUS has seen many jurisdictions formulating their own regulations which are expected to be followed when it comes to quality regulations and standardizations. For example, California has Title 24, which helps business owners find out the most energy-efficient lighting devices available in the market.
ENERGY STAR: ENERGY STAR happens to be one of the most well-known certifications for electrical appliances and fixtures. The lighting devices that get this certificate are extremely sustainable and are energy-saving products.
Lighting Facts: The high performance and longevity of CFLs and LED lights have led to their increased usage in various industries and businesses. The Lighting Facts certification ensures that manufacturers print the lumen value on packaging so that consumers get a better understanding in terms of quality.
Dark Sky: The International Dark-Sky Association (IDA) is involved in R&D work on important issues of light pollution and how to restorative the natural night environment. The IDA issues the Dark Sky certificate to companies with outdoor lighting fixtures that lessen glare intensity and light trespass.
Lighting Companies Establishing Industry Standards
There also exist companies that issue industry standards. These standards are often mandated and restricted for some geographic locations. This means that these standards are compulsory for carrying out businesses in certain countries, or continents. The standards have been established so that the products are quality marked, and enable companies to ensure that products are manufactured along with caring for the environment and sustainability. Below are some of such company-issued industry standards:
UL Listed: Underwriters Laboratories (UL) is an American safety and consulting company offering services across 104 countries worldwide. UL has drafted safety standards for electrical appliances and components as the sudden rise of residential electricity transmission has made electronics ubiquitous in many American households. Having a product UL listed implies that UL has tested the samples of the products and guarantees that the product fulfills UL requirements and quality standards.
CE Marking: The CE mark is a quality standardization mandatory for certain products sold in the European Economic Area. This marking on a product means the manufactured product meets EU safety, quality, health, and environmental standards that have been issued by the organization.
CSA Group: The Compliance, Standards, and Accountability Group is a Canadian standards development organization that issues the standard certification for a large range of products from many different organizations. CSA marks in lighting components and fixtures can imply a scientifically guaranteed product evaluation, energy efficiency verification, test and certification, and quality standards certification.
RoHS Compliant: RoHS, which stands for Restriction of Hazardous Substances, sets standards for electrical and electronic products. It is mandatory for all products to be RoHS compliant if they are to be sold in the EU. The RoHS marked lighting means that the products strictly contain only accepted levels of mercury, lead, cadmium, hexavalent chromium, polybrominated biphenyls, and polybrominated diphenyl ethers.
2. Full Quality Check to Avoid Defective LED Lights
While you are at it, make sure that you run proper quality checks and try to avoid e shoddy and damaged pieces. One way to measure quality is the cost of the product. If you see a quote with prices much lower than other products or MRP, it is a red flag, avoid that product at all costs. Also note that cases of fraud are very common in the Chinese market, especially if you are a newcomer.
3. Maintenance and Warranty
Almost all the manufacturing companies provide a 5-year warranty to the importers so that if the products they manufactured and exported are damaged under normal circumstances, they can give a free replacement with warranty period, FOr this reason, ensure that you have their warranty card while the products are delivered to you.
4. Payment Terms
Discuss and clarify all the payment-related concerns with the manufacturers. Make sure to use trustworthy modes of payment. PayPal is the best mode for international payments, with high-security standards. Also, make sure to complete the entire payment only after cross-checking the shipment.
Conclusion
In this article, we saw that China produces more than 85% of the world's LED lights. And even though quite easy, importing LEDs from China can be tricky enough if you don't have prerequisite knowledge about the Chinese market. It is important to study and survey the market we choose to establish our business with.
If you are still confused about how to source LED lights in China, Matchsourcing is the place for you. It is one of the best sourcing agencies based in Guangzhou, China, and gives you the freedom to turn business into a life-long experience. Just contact Matchsourcing and get all your queries answered.