China is known to be the largest exporting nation. Chinese products are everywhere, you cannot miss a product or two in your house without the "made in China" tag. That means that selling Chinese products is an ideal business. Importing business products from China is one of the ways to maximize your profits. 
The process of importing goods is not as simple as it may seem, there are a lot of things involved. You need to know how and where to find the best suppliers, how to communicate and negotiate with the manufacturers, and the process of shipping. This article will guide you on the steps, popular goods, and precautions that should be taken during the process of importing from China.
Why Should You Import Goods From China?
Source: Pinterest
China is well known as the " world factory" because of its massive production of goods. There are a lot of manufacturers and suppliers in this region. Let us look at some of the reasons you should consider sourcing goods from China and not any other place.
Chinese products offer high-profit margins

. Chinese manufacturers sell their products at very cheap and affordable prices. The profit margin of goods imported from China is up to 100-1000%. Meaning you can get your money back up to 10 times after reselling those products. Setting selling prices for products imported from China is very simple because there are no chances of making losses.

Chinese Products are of good quality.

Customers will always look for products that are of good quality because they value their money. Many people mistake the cheap price for poor quality products. Sourcing from China is an assurance of good quality products at an affordable price. Before the products are shipped, they must go through inspection. The process of importing will not continue if the goods are not of the required standard.

Goods From China are very unique.

Chinese

manufacturers are very innovative and creative as well. They come up with products that cannot be found in other parts of the world. Nothing sells so well like unique products that are of good quality. The more you sell products, the higher the profits and the more your business grows. Many countries have high market demand but they have very few manufacturers to meet those specific demands. China steps in to fill those gaps with its massive production of unique products.

China offers you the freedom to choose desirable factories

. When working with local suppliers, there is no liberty to go through their terms and conditions. Most of these suppliers will only need you to give a description of the products you need, and they confirm whether they can meet your expectations or not.

This is not the case in Chinese manufacturers. You have the freedom to visit the factory in person and see their working conditions. That makes it easy to source your products directly from them. You will select the desired products and the respective factories. Sourcing goods from China will help your business to achieve the desired success and make customers happy.
What Are The Popular Products Imported From China?
Currently, there is no country that can match China's production level. The Chinese manufacturers are able to produce massive goods because they have cheap manual labor, a lot of skilled labor, strong government support, a good capital base, enough rare earth metal reserves and they also have a good supply chain ecosystem.
 It is important to shortlist the products you are interested in and the suppliers. Many people prefer using a Chinese sourcing agent to inquire, get in contact with the best suppliers and get your products shipped safely. The products that you intend to import should be of high demand, simple, convenient to use, affordable, profitable, and have high sale frequency. 
Confirm whether the products you intend to import are allowed in your country. Some products like tobacco, alcohol and some medicine are banned in many countries. The following are some of the categories of common and profitable goods that you can import.
Source: Pinterest
Different Chinese manufacturers make various types of clothes, for example, dresses, skirts, sweaters, jeans, swimwear, jeans, sportswear, jackets, shirts, t-shirts, shorts, pants, socks, and even caps. All these come in different materials, sizes, designs, and colors. You can search for reliable Chinese clothing manufacturers online or in Guangzhou clothing wholesale markets.
Source: Pinterest
Purchasing electronic gadgets is a bit costly, especially if you are buying from retailers or local companies for business purposes. Importing such gadgets from China is very cheap and safe. For instance, you can buy an air fryer in bulk from China for as little as $15. Importing most of these electronics from Chinese manufacturers for reselling is a very good idea for the business.
Source: Pinterest
Chinese manufacturers produce so many kinds of bags ranging from handbags, school bags, hiking backpacks, and travel bags. They also produce different types of jewelry like necklaces, bangles and the list goes on. This jewelry can be so expensive because of its design and the kind of artistic work done to them. You can get such accessories cheaply from China. They offer a variety of designs at lower prices. Reselling such accessories and bags can earn you a lot of profits.
Automotive And Industrial
Source: Pinterest
There are different places around China where you can get automobile parts of good quality at affordable prices. There are different websites where you can purchase auto parts from China. For example, made-in-china.com is the biggest directory of auto parts suppliers from China. You can also contact a sourcing agent like MatchSourcing for auto parts sourcing.
Source: Pinterest
There are different kinds of lighting that are sold in China. They include the led lights, neon lights, chandeliers, wall and table lamps, tube lights, and so on. These lighting systems are cheaper, easy to assemble, and of beautiful designs. The same applies to furniture manufactured in China. Can be chairs, tv stands, dressing tables, etc.
Source: Pinterest
China is the best place to source your garden tools. They could be for your personal use on big farms and gardens or farming tools for your business. Chinese manufacturers make all types of gardening tools including spade, rake, shovel, hedge trimmer, and trowels.
Source: Pinterest
You can import all types of toys for your kids from China. There are several Chinese toy manufacturers and markets where you can purchase from. The wholesale markets include Yiwu toys wholesale market, Guangzhou toys wholesale market, Yunhe wooden toy market among many others.
Factors To Consider Before Sourcing From China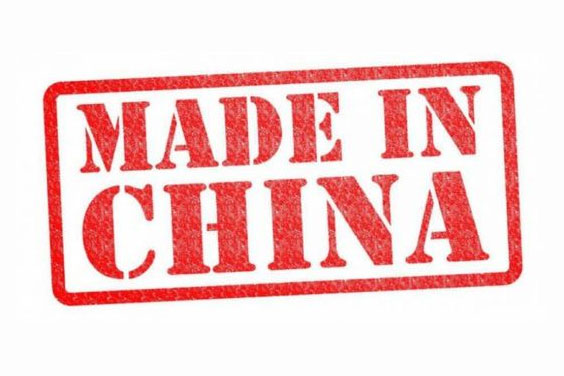 Source: Pinterest
China is among the leading countries with a supply of high-quality products. Products from China are considered by most customers and retailers since the quality is not compromised. You might be asking yourself how you will start the whole process of sourcing from China at some point. Before everything, let us have a look at a few factors to put into consideration before sourcing from China.
1. Look For The Right Supplier
Source: Pinterest
Many people seeking to import products from China use the internet search buttons as their default option. You can as well visit online sourcing platforms such as Made in China, which gives buyers suggestions of suppliers in China. It is always advised to identify a manufacturer and directly source from them since this will help you to reduce costs. Consider the following factors when looking for the right supplier
Background Information. Most companies have their own website where you can access their background information including status on their registration, where they operate from, business coverage, and many more. If you don't come across the word "production" in registered business coverage, then the supplier you are working with might be a trader and not a factory.
Manufacturer Certification. A Production certificate is a good sign of both the capability of the supplier and industry knowledge. To own a manufacturer certificate means your factory is tested and verified to produce reliable products.
Export experience. Experienced suppliers know everything about the export process and the safety or compliance regulations involved in the sales market. Ask your supplier about the export process to your state, you can alternatively ask the supplier to provide you with the shipping B/L from the past shipment for verification.
Location. Always consider the distance from your supplier to the seaport or the airport. The shorter the distance the lower the pre-carriage transport cost to your shipment.
2. Request For A Samples
Source: Pinterest
The majority of suppliers prefer the use of minimum order quantities. This means a supplier will only allow orders from a certain limit say the minimum order is 500 units so that buyers will not take advantage of wholesale prices for small orders.
Alternatively, the supplier knows that some of the clients or retailers may want to see and feel the product physically before making an order of thousands of products. Inquire from the supplier to give you a sample product. Most of the suppliers will have to sell you a sample of the product you want to purchase at the retail price.
In case the supplier you have identified offers any custom or private labeling on your products, for example including your logo or other unique designs, having to order a sample is very important. Having seen and felt a product will help you know whether it is ideal for your business and whether you prefer to invest heavily in the product.
3. Consider Quality Over Cost
Source: Pinterest
Most of the purchasers globally look at suppliers in China and ask for their requirements. One of the main reasons is low manufacturing costs, which even after the add-ons of shipping charges and import duties it still ends up being cheaper for the purchaser than importing the product from elsewhere in the West. During the negotiation process with the suppliers, it is important to know that all suppliers have the minimum cost it takes to manufacture the product.
In case you have done your research concerning the product, the costs incurred on raw material and market, it will be easy to determine the price. Also, do not go for suppliers who will provide you with a lower price than the cost incurred for the whole production process. Secondly, the ideal purchasers for example those who buy products in bulk from the viewpoint of the supplier may attempt to beat down their chosen supplier's price even further. 
Remember when suppliers set their prices below their minimum price limit, definitely it will have an effect somewhere else. It could lead to either a reduction in the quality of raw material or have an effect on workers' wages or even affect the conditions of work. It could also lead to the supplier not following the recommended steps in the quality control process. 
Mostly when packaging consumer products, you prefer using high-quality materials. Nobody wants to purchase premium products like cosmetics with cheap packaging. In the long run, all these effects will not only be felt in the finished product but will also downgrade your reputation and could even have legal implications.
4. Negotiate With The Suppliers
Source: Pinterest
In case you make orders for large volumes of products, manufacturers will be able to earn more money since they normally offer low prices. So the more their products are purchased in bulk, the more they will earn more profits.
Therefore, you as a retailer have to show your manufacturer the idea that you are planning to have a big start. The moment you are done finding a reliable manufacturer, you can send them a message requesting them to offer you the best prices.
It will be ideal to have your order placed for around 50 or more units at the beginning of your business. When you order a few products, say one or two products will give your supplier the impression that you don't have enough capital to invest with them and for that matter, they might not make more money having you as their retailer.
5. Learn The Shipping

In order for you to gain a reasonable profit margin, the total shipping cost should be around 10% to 15% of the selling price. Let us assume that there is 10% to 20% in sourcing, then another 30% of the selling price in distribution, marketing, or referral commission, leaving out a range between 30% to 50% for the gross margin.
However, some customers incur more shipping fees than the product sourcing cost, mostly when the products are light and bulky. Let say 120 pieces of plastic bottle packed in a big carton Therefore, the quantity and size, shipping volume, and shipping mode are deciding factors for your shipping cost.
With the help of sourcing agent companies like MatchSourcing, all your shipping problems will be sorted out from China. Thanks to their cooperation with qualified shipping agencies, they will help you do the hard part of shipping and leave you with the simple steps to complete your order. They collaborate with you and have the process and steps well known by taking your orders, package safely, and ship to your destination.
Steps To Guide You When Importing From China
Source: Pinterest
China has become a production superpower, manufacturing a bigger share of consumer products globally. Importing from China has been proven to be a successful tactic of worldwide sourcing for a good number of businesses. This presents the best opportunity for you as a buyer or a reseller.
However, it is not as easy as going to the supermarket and picking a packet of sugar, especially for those new in the importing process. The importing process can be extremely technical, confusing, and costly at the same time. Expected gains can also be erased by long lead time, rising costs of delivery, and regulatory fees. Today you will learn how to import your products from China. Learn more.
Know your import rights.

When you acquire products from foreign sources, you now become the importer. Companies like MatchSourcing will help you handle everything and deliver to your warehouse. Then definitely it will save you a lot of time and money.

Before you make an order of commercial goods into your state, maybe for business purposes or just for personal use, it is important to know if you have the import rights. For example, If you reside in Canada, you will need to have a Business Number given by the Canada Revenue Agency (CRA) first. so different have their own requirements, find out what is your right in your country.
Come Up With The Products You Want To Import.

Most businesses gain more profits by selling their products. Picking up the wrong products means you will be losing both time and money. In case you will turn to be a successful importer, the first thing to prioritize is to go for the right product for reselling.

You need a product that is going to stand up in case you are planning to have your name behind it, so go for a product to be proud of when selling. Your products will have a bigger definition to your business; this means your products are your business. It is advised to choose products that you would buy or at least know a lot about and you can give a few explanations from customers' inquiries.
Make sure the products are Not Prohibited in your country.

Some products are not allowed to be imported into your country. Different countries have a different list of prohibited products. Also, confirm whether the products you want to import are subjected to any permits or even restrictions by your government.

It is your responsibility to ensure that the products comply with your country's rules and regulations. Importing products that are prohibited by your country might end up getting you fines and penalties.
Calculate The Landed Cost.

Get the 10-digit tariff classification number from each item you want to import. Use those 10 digit numbers along with the Certificate of Origin to know the rate of duty you must incur when importing the products. Then later you can easily do the land cost calculation. You can calculate the landing cost by:

Asking for the product price from your supplier

Getting the shipping charges from the freight agent

Getting the charges of customs clearance, customs duty, and tax, land transport should also be considered to deliver your products to your warehouse.
It is important to get landed costs earlier; to help you determine the price of your product since no business person would want to lose customers for quoting their prices so high. Landing costs can be higher than you were expecting, you can try to come up with ways to reduce the cost elements. If the landing cost balances well with your budget, you can go ahead and start the shipping process.
Place order after finding your supplier.

Make your order with the supplier or sourcing agent. The moment you have picked your best supplier, follow up the production, quality inspection, packaging, and shipment.  
Make Arrangements for your cargo transport.

The costs associated with shipping goods are so many, they include container fees, packaging, terminal handling, and broker fees. If you do not have a supplier or agency to help you with shipment solutions, you need to contact an experienced freight company. For you to come up with a complete picture of

logistics costs

, each of those mentioned factors should be considered. 
Once you are satisfied with the freight quote, you can now send your supplier's contact details where the supplier will be contacted and your products packaged ready to be delivered.
Track your logistics information.

International shipping of products takes time. To ensure that your goods will arrive at the destination on time, you should pay attention to the logistics information so that you can handle the problems with the freight company in time.  
Normally the owner of the goods being shipped will be notified via an arrival notice within 5 days or less of products arriving in the port or airport, by the destination agent listed on the bill of lading. 
Get your goods.

After receiving a notification that your order has reached your port or the airport, make arrangements with your customs broker to clear them through customs and quarantine if applicable. if all goes on well then it is your right to pick up your shipment. 
In case you picked a door-to-door service then you wait for your order to be delivered to your doorstep. After you received your goods and verified that they are of good quality, well packaged, and labeled, it is advised to send an email to your supplier.
Conclusion
China is known for having the best manufacturers and suppliers of goods. But this does not mean that there are no counterfeit products or individuals who will try to steal from customers. Make sure you call the factory directly through your phone to confirm with them. Also, work with trusted sourcing agents during the importing process.