China is the largest manufacturing nation in the world, and the first thing you should do when starting your own retail or eCommerce business is to source a reliable wholesale website in China.
This will give you access to a phenomenal range of products at the lowest prices anywhere in the world. To ensure that you have a safe and effective buying process, it is crucial that you do business with the most reputable sellers on a reliable platform.
To help everyone out there find quality suppliers and products from China, here is everything you need to know about the 7 best Chinese wholesale websites.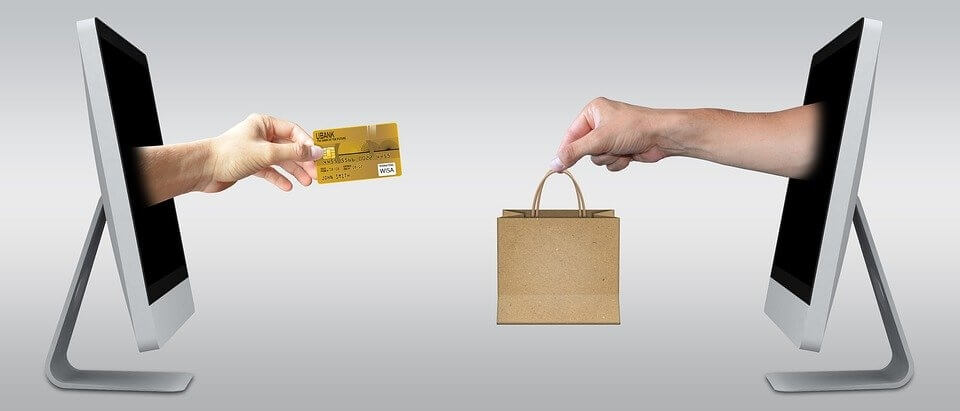 Wholesale Website

Pros

Cons

Alibaba

● Large supplier & product base

● Buyer safety measures

● Low & negotiable pricing

● Bulk FRQ feature

 

● Unfriendly user interface

● Delayed pricing update

Aliexpress

● Worldwide delivery

● No minimum order

● Straightforward ordering process

● Uncompetitive large order pricing

● Long shipping times

● Poor communication

DHgate

● No minimum order

● Good prices

● UK/US DHgate warehouses

● DH Storage

● Ineffective search engine algorithm

● Due diligence needed

 

1688.com

● Lower prices

● Friendly To Small Sellers

● Language issues

● Only local payment options

 

Made-in-China

● Buyer safety a priority

● Online Sourcing Meeting

● Implementation of buyer safety

● Inconvenient buying process

Global Source

● Trade shows

● Seller authenticity badges

● User-friendly website

 

● No direct buying mechanism

● Difficult for beginners

● No direct shipping channel

HKDTC

● Holistic sourcing and trading approach

● Third-party quality assurance

● Holds educational conferences

● No payment gateway

● No direct logistics service
Alibaba
Alibaba is one of the biggest internet companies in the world and is widely considered to be the gold standard of all the wholesale websites operating in China. Before Alibaba, it was extremely difficult for international buyers to connect with Chinese suppliers, but Alibaba has now made it easy to meet suppliers, source quality products, and build long-lasting relationships.
Main Features of Alibaba:
Product types
Everything from electronics to clothing, to vehicles. There is almost nothing that you can imagine that isn't for sale on the website as it is one of the biggest wholesale markets online.
Supplier types
There are three main types of suppliers on Alibaba: factories, trading companies & wholesalers.
Buyer safety
Buyers are offered the option of "Trade Assurance" whereby any order which is not delivered on time or to the standard expected is fully refunded.
Quality assurance
Alibaba provides independent product inspection which can happen at various stages of the production to ensure that everything is up to scratch.
Minimum order sizes
There is no set minimum order size but it is up to the seller how few items they are willing to sell. The majority of trade done on the website is wholesale and most sellers will expect you to buy in bulk.
Payment options
Multiple payment methods are available including bank transfers, credit cards, e-checking, Western Union, and the website's own AliPay system. A "Secure Payment" feature is also offered so the seller doesn't receive the money until the order has been delivered and checked.
Shipping Options
Various shipping methods are available through Alibaba's own logistics service such as FedEx, DHL, and many others. Buyers can also discuss using  their own shipping agent or the supplier's shipping agents.
Ease of Use
One downside of Alibaba is that many people find that the website's interface is not very user-friendly. There are also issues with prices not being promptly updated.
Alibaba is Recommended for…
Everyone who is looking to buy products in bulk from reputable suppliers and beginner buyers who are nervous about the process.
Aliexpress
AliExpress is part of the Alibaba group which puts an emphasis on smaller orders of products from China. It is a very safe and fast China wholesale website. All buyers need to do is add products to their cart and then checkout just like they would with Amazon.
Main Features of Aliexpress:
Product types
Aliexpress mostly deals with end consumer products such as shoes, bags, clothing, and other items. Unlike other wholesale websites, there are few big industrial products available on Aliexpress.
Supplier types
Aliexpress has four main types of suppliers: manufacturers, traders, distributors/wholesalers, and dropshippers/retailers.
Buyer safety
Aliexpress ensures buyer safety with their two-year Extra Warranty, and with a Refund Guarantee service. If your products do not arrive on time or are not of good quality, buyers are given their money back.
Quality assurance
Aliexpress is predominantly a marketplace, however, buyers are able to see customer reviews and ratings for all sellers on the website.
Minimum order sizes
Most sellers have no minimum order quantity and there is a tiered pricing system in place. The price of each unit decreases the more volume is purchased but the prices at Aliexpress are not competitive for large wholesale orders.
Payment options
There are various payment methods available on Aliexpress including Western Union, Paypal, and wire transfer. Aliexpress also uses its own Aliexpress pocket which is a gift card system for payments.
Shipping Options
Affordable shipping through China post which will take anywhere between 15 days and 50 days. Buyers can alternatively use ePacket or Aliexpress Shipping which takes around 15 days or pay for express shipping through UPS, DHL or FedEx.
Ease of Use
Aliexpress has a very quick and easy ordering process. With worldwide delivery and a built-in shopping cart, it is a winner for anyone looking to make smaller orders from China.
Aliexpress is Recommended for…
Many sellers on AliExpress offer dropshipping which makes AliExpress the number one choice for small businesses and startups looking to sell products online without having their own warehouse.
DHgate
DHgate acts as a middle man between wholesalers and buyers. It has had some problems in the past with product quality and delivery and communication issues. DHgate has made some positive steps to address some of the problems and it can now be a very good website to use as long as you do your due diligence.
Main Features of DHgate:
Product types
DHgate has more than 30 million Chinese products available on its website, from electronics to jewelry to clothing. It is very important to remember that the vast majority of branded items are going to be fakes. This may be what you are looking for but remember that it is illegal in many countries to import counterfeits.
Supplier types
Suppliers are predominantly manufacturers which enables the prices to stay super low.
Buyer safety
DHgate uses an Escrow Payment Model so the money is not given to the seller until the buyer has confirmed receipt. Some suppliers have previously just used stock photos so the item that was delivered was not right. DHgate will give you a refund in this situation.
Quality assurance
Buyers can request a full refund if the quality of the products is not up to scratch or get a partial if they decide to keep the items.
Minimum order sizes
Similar to Aliexpress, DHgate uses a tiered pricing system with no set minimum quantity of orders. The more items are purchased, the cheaper each unit becomes.
Payment options
Multiple payment methods are available on DHgate including bank transfer (from certain countries), credit card, Paypal, Western Union, and more.
Shipping methods
Delivery time can be very slow from DHgate unless you pay for express delivery. One positive development is the launch of DHStorage, with DHgate warehouses now in the US and UK storing products for purchase. Buyers in these countries can usually expect orders coming from these websites in 2-5 working days.
Ease of Use
When buying on DHgate, due diligence is needed. Make sure you check the credentials and reviews of suppliers before you deal with them. One issue which is regularly flagged by users is the poor search algorithm which can make finding products difficult.
DHgate is Recommended for…
Customers looking for the cheapest possible items who know how to do the required checks on products and suppliers.
1688.com
1688.com is not only a site which offers individual buyers a huge range of quality products, it is also where the other wholesale companies do their shopping. With some of the cheapest prices anywhere in the world, it is an incredible source of products.
Main Features of 1688.com
Product types
1688 has an enormous range of every type of product available for a great price which is why so many other wholesale companies buy from this website.
Supplier types
1688 has a collection of almost all suppliers in China, both manufacturers, and wholesalers. One downside to 1688 is that much of the trade is done between Chinese sellers and buyers and so there may be language issues for international buyers.
Buyer safety
All sellers require a business license from the government before they can sell on 1688. Buyers can check these licenses on the website.
Quality assurance
International buyers can pay agents within China to inspect their products before they are shipped.
Minimum order sizes
There is no minimum order size and many sellers will allow you to just buy one or two units. This can be a good way to check the quality of the products and reliability of the seller before you make a bigger order.
Payment methods
Most suppliers will only deal with local payment methods so international buyers will need to enlist a buying agency to help them make purchases.
Shipping methods
Shipping has to be arranged between buyer and seller. Most sellers do not have the necessary export license because they do the majority of their trade domestically. You will, therefore, need to hire a buying agent to help arrange the import from China.
Ease of Use
The language barrier and the necessity for buying agents mean that 1688 is not the easiest website for international customers to use.
1688 is Recommended for…
Experienced buyers, those with Chinese language abilities, and buyers who already have strong relationships with buying agents.
Made–in–China.com
Formed in 1998, Made-In-China is one the oldest Chinese wholesale websites which connects Chinese suppliers and manufacturers with buyers around the world. Made-in-China.com is a supplier directory which is similar to Alibaba but is smaller in both supplier numbers and services.
Main Features of Made–in–China
Product types
Made-in-China provides buyers access to a huge range of products. There is a particular focus on machinery and industrial parts.
Supplier types
Manufacturers and big trading companies selling their products directly. Few small traders as they cannot compete for price.
Buyer safety
A big advantage of Made-in-China is the Online Sourcing Meeting which allows buyers to talk to sellers over video chat.
Quality assurance
Made-in-China offers various products which have won an MEI (manufacturing excellence and innovation) award. These awards are categorized as gold, silver, and bronze.
Minimum order quantity
Buyers are usually required to order hundreds of units on Made-in-China.
Payment methods
Paypal is usually best for small orders but large goods are best paid for through Western Union, bank wire, or L/C.
Shipping methods
Suppliers will usually recommend buyers ship by sea and this can take weeks. For a faster delivery time, buyers can use DHL, FedEx, or another courier.
Ease of Use
This is not the easiest website to buy China wholesale goods and in general, does not have a great user rating. This is partly due to the language barrier and cultural differences.
Recommended for…
Buyers with experience on China wholesale websites as well as those ordering industrial and construction products in bulk.
Global Sources
Global Market is another major website which connects manufacturers with businesses and buyers. Like Made-in-China, many of the suppliers are factories and major suppliers looking to sell their products in bulk.
Main Features of Global Sources
Product types
A huge range of China wholesale products available for purchase with extensive supplier listings in certain industries such as children's products and electronics.
Supplier types
Global Sources host many of the world's top trade shows in the Asia World Expo in Hong Kong. You will find many of the same suppliers at the trade shows selling on the website.
Buyer safety
Global Sources has 8 strict benchmark tests which every supplier and business must pass to obtain their Global Manufacturer Certificate (GMC). These include quality control, manufacturing facility inspections, and environmental responsibility.
Quality assurance
The GMC assures the quality of the products on the Global Sources website.
Minimum order quantity
The minimum requirements for orders on Global Sources are around $1,000 t0 $5,000.
Payment methods
Payment methods can be agreed upon between buyer and seller. Paypal is best for small orders and Western Union, L/C, and T/T for larger goods.
Shipping methods
There are no well-defined shipping channels available on the Global Sources Platform. You will need to agree on a shipping method with the supplier.
Ease of Use
Global Sources website is very easy to use and the focus it puts on exhibitions and trade shows has made it very successful. The lack of well-defined shipping and payment channels, however, means that many beginners may struggle with making purchases on the platform.
Global Sources is Recommended for…
Experts in buying Chinese wholesale products and those who are looking for big orders.
HKTDC
Hong Kong Trade Development Council is a highly respected Chinese wholesale website based in Hong Kong. HKTDC provides both an online marketplace and a platform for Hong Kong traders to progress.
Main Features of HKTDC
Product types
Every kind of product from electronics to jewelry and textiles, premium items, gifts, and much much more.
Supplier types
A mixture of large and small suppliers offering products to buy wholesale. Many suppliers are Hong Kong entrepreneurs looking to connect with international buyers.
Buyer safety
HKTDC awards top suppliers a Premium Advertiser title so buyers can choose the most reputable sellers.
Quality assurance
To become a Premium Advertiser, suppliers pass various benchmark tests such as providing photos and videos of factories and submitting products for testing.
Minimum order sizes
HKTDC has no minimum order size so it is ideal for small wholesale buyers.
Payment methods
There is no payment portal on the HKTDC website so buyer protection can be a problem. Buyers should discuss the payment method with the supplier to agree on a safe, reliable method for both.
Shipping methods
No direct logistics offered by HKTDC. All shipping will have to be arranged between the buyer and the supplier so the delivery time will vary.
Ease of Use
The buying and logistics process is not the easiest because they are not provided by the website itself. Large orders in particular can be difficult to arrange and will need to be agreed upon between the buyer and seller.
HKTDC is Recommended for…
Buyers looking to make frequent small China wholesale orders. Also, experienced buyers who already have well-established logistical arrangements.
Conclusion
Choosing the right Chinese wholesale website can be a major factor in building a successful eCommerce or drop shipping business. The most important thing is to check the reputation of every seller and to make sure that payment and logistical arrangements are safe and reliable. Referring to this guide of the top 7 Chinese wholesale websites will help international buyers find the online marketplace to help take their business to another level.