China is the Epicentre for all the needs of manufacturers and retailers all across the globe. Guangzhou is an ideal and prosperous city in China, known for its vast textile allocation all over the world. The market offers a wide variety of products such as fashion accessories, fabric, leather, garments. 
The wholesale market consists of a product in a single category in one area that has a high concentration. It creates a strong and efficient product portfolio. Guangzhou wholesale markets are your ideal places to find your products efficiently. If you are concerned about the importing and the quality check procedure, you can get in touch with a Guangzhou sourcing agent for the same.
Top 6 Wholesale Markets in Guangzhou
Source: Pixabay
Below are some of the best wholesale markets in Guangzhou.
1. Guangzhou Clothing Market
Source: Pinterest
1. Baima Wholesale Market 
It is one of the largest Guangzhou clothing wholesale markets. The market has a range of high-quality clothes at both high and lower prices. The floors first, fourth and fifth consist of a vast variety of superior quality clothes with a slightly higher price range while the second and third floor comprises clothes at a lower price. 
Address: It is located at Yuexiu district, Zhannan road, near Guangzhou railway station. 
Products: Shirts, T-shirts, tops, dresses, pants, jeans and more. 
2. Shisanhang Clothes Wholesale Market
Shisanhang clothes wholesale market is a popular market for all the requirements of low and mid-budget clothes. The place attracts a large number of sellers from Southeast Asia and Russia due to its low price. 
Address: It is situated at Liwan district, between Doulangshang Street and Shisanhang road 
Products: Leather clothing items, Suits, Knitted items, sweaters, and so on.
2. Guangzhou Fabric Market
Source:Pinterest
Zhongda fabric market is one of the two largest fabric markets in China, it spreads across an area of 50,000 square meters. The market is created with wide passages with easy navigation. It is a huge market that consists of all types of fabrics ever imaginable. The market is created with popular safety measures such as fireproof and theft-proof monitoring, and a central fire spraying system. 
Address: It is near Guangzhou Exchange Park, near Sun Yat-Sen University Metro station.
Products: Laces, glitter, checks, satin, crepe, chiffon, linen are found all over the market. 
Other fabric includes silk, fabric for jeans, wedding dresses, flocking. 
3. Guangzhou Shoe Wholesale Market
Source: Pinterest
Metropolis Shoes City is the largest footwear market in Guangzhou on the delta of river Pearl. It is an old gem dating back more than 100 years. Spread across the area of 22,000 sq. meters, it is the junction for all your footwear needs and product circulation for retailers and wholesalers. It has over 800 shops operating on its own. The parking facility is available for everyone. It also has a warehouse spread over an area of 10,000 square meters. 
Address: Located at the intersection of Da Xin Road, on Guangzhou Jiefang Nan Road. Products: Shoes, Low boots, Thigh high boots, sandals, flip-flops, etc. 
4. Guangzhou Beauty Exchange Market
Source: Pinterest
The beauty exchange Market is the largest market for cosmetic and beauty products in Guangzhou. The market is known for its high-class cosmetic products. It is a prime spot for all the needs of a cosmetic and beauty store. It is spread across an area of 110,000 square meters and has over 1500 stores for a variety of hair, skin, and cosmetic products. 
Address: No.121, Yeuxiu district, on the west Guangyuan road.
Product: Lipstick, Eyeliner, Mascara, Hair products, Skincare products, Lip Liner, Foundation, COncealer, etc cosmetic and beauty products. 
5. Guangzhou Furniture Market
Source: Made-in-China
Sunlink Furniture City is a wholesale and retail market for all your furniture needs. It offers a wide variety of furniture at lower costs. Fully furnished with decorations and vibrant furniture, it is a place worth visiting. The furniture is of great quality and provides a budget-friendly option for all. It caters to the furniture from home to office needs. Foshan city is 20 kilometers (12 miles) from Guangzhou, which is convenient to source furniture from. 
Address: NO. 325, National Highway, Shuande, Foshan, China. 
Product: Office furniture, Redwood furniture, Home Furniture, etc. 
6. Guangzhou Home Decor Wholesale Market
Source: Pinterest
South decoration materials market is the largest market south of Guangzhou City. The market provides a one-stop solution for all furnishing and home decor needs of a household. It has the facility for parking, loading, and unloading of cargo, security monitoring, and other facilities. It is spread across 10,000 square meters and has over a hundred shops. It is suitable for all needs of businesses. 
Address: No.17, Nan'an, Liwan District, Guangzhou
Product: Office decor, Home Decor, Sanitary ware, Stainless steel decorative materials, and more. 
Where to Get the Supplier for Products?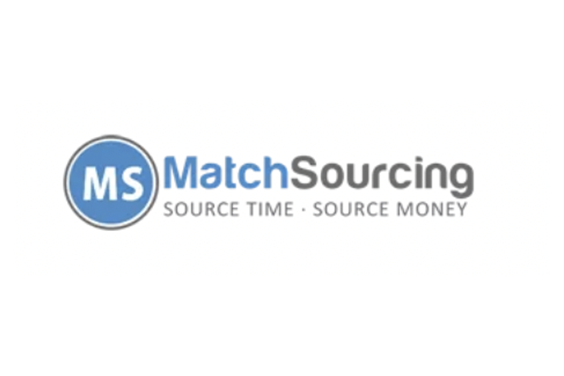 Source: MatchSourcing
MatchSourcing is the one-stop solution for all your supply needs. From the ordering to delivery of the product, the company stays with their customer to ensure a hassle-free process. It offers a wide range of delivery options, free consultations, and the lowest prices. 
Match Sourcing listens to your challenges and offers real solutions. 
It is one of the major product sourcing services and is known for its quality and determination toward its works. 
Conclusion
This is the list of the China wholesale markets, Guangzhou. The wide variety of products available can easily be sourced by a reliable sourcing agent such as MatchSourcing. So, if you are interested in product sourcing, contact MatchSourcing for all your concerns and queries.